Becoming Rocks — Class of 2024 Takes Placement Test!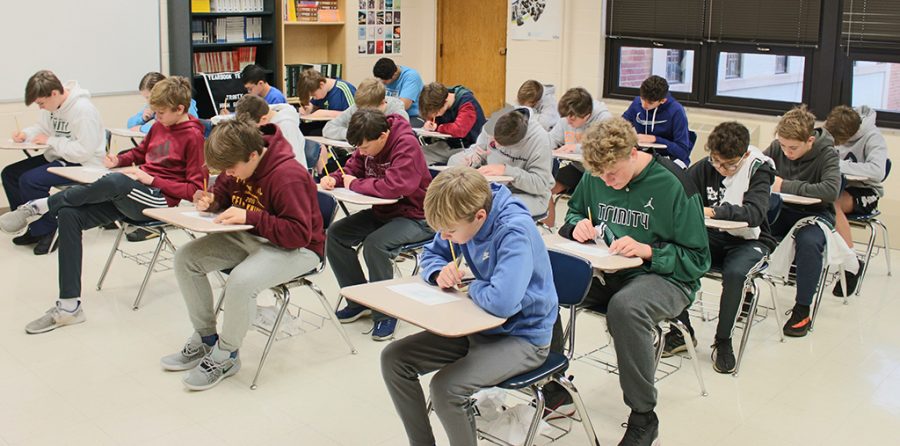 ECHO Staff
December 14, 2019
On this brisk Dec. 14 morning there was plenty of excitement as hundreds of eighth-graders took Trinity's placement test. Parents met in the convocation hall, and Trinity's faculty and staff administered the three-hour test to the Class of 2024.
Registration in late February/early March is the next step for the future Rocks!