Building Rock-Solid Faith and Character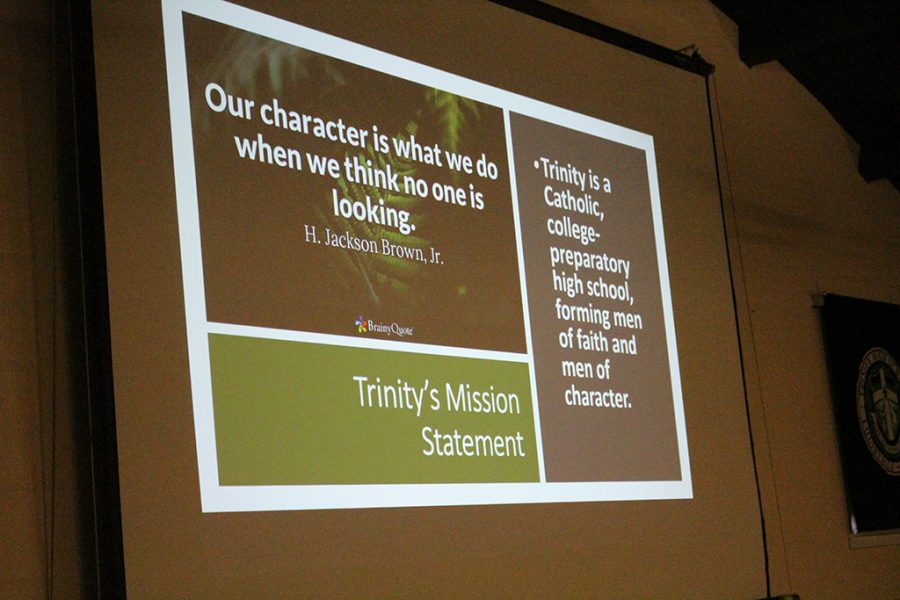 ECHO Staff
January 8, 2020
Demonstrations of Faith. Character Talks. Introspection.
In so many ways the Rocks seek to realize the school's mission: "Trinity is a Catholic, college-preparatory high school, forming men of faith and men of character."
Students are brought together regularly throughout the year to learn ways to develop their faith and character.