Reverbs from the ECHO Chamber — a Q & A with Mr. Mike Szabo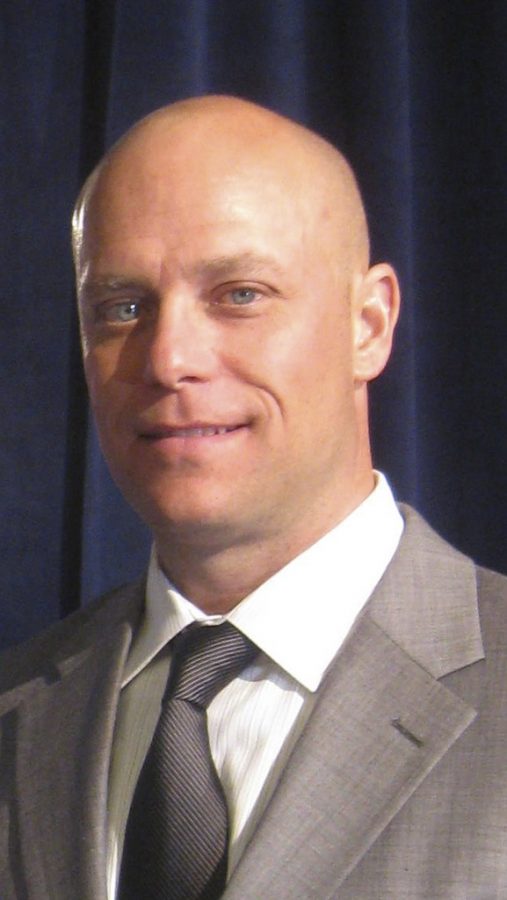 This is the first in a series of Q & A interviews with Trinity faculty, staff and administrators.
Meet Trinity teacher and varsity basketball head coach Mike Szabo. Coach Szabo has been coaching for 29 years, the last 19 at Trinity.  When he is not coaching, he is teaching P.E. and health; he also helps out as a lunch proctor.
Szabo's coaching style focuses on developing honest, hard-working and dedicated young men.
 Sam Repp: Why did you get into coaching?
Coach Szabo: Back in college after my playing career was over, I wanted to teach and coach.
SR: Which coaches inspired you to get into coaching?
Coach Szabo: My dad and my high school basketball coach. My best friend was also a coach.
SR: What is your coaching philosophy?
Coach Szabo: I believe in taking it one day at a time, making the most of opportunities to improve, whether it be practice, the weight room or film sessions — just getting better every day for myself and the team.
SR: How do you feel about winning two state championships?
Coach Szabo: Very proud and very happy. Those two teams have a special bond that will last forever.
SR: Why have you been so successful at getting teams to the Sweet Sixteen and winning two state championships?
Coach Szabo: I never worried about about that. The only thing I worried about was what was happening right now, being extremely driven to be the best. I hope that the drive rubs off on the team, and we are all in this together — every player, every coach and every manager — all of us together. We work hard every day. If we can do that, we have moments of success.
SR: What are the struggles of last year to this year?
Coach Szabo: You know losing your starting five — losing five seniors. (Getting) these young guys to figure out how to win in the Seventh Region — what it takes to win.
SR: Who do you think is a leader for this year's team?
Coach Szabo: I will say Ethan Hodge. I think he leads by example and is an incredibly hard worker. He is a good player, and I see him trying to communicate and inspire his teammates.
SR: And who was it last year?
Coach Szabo: I feel it was David Johnson, but I thought the seniors as a whole did a nice job of leading the team in general. I thought our guys looked to David when things got tough.
SR: How do you develop a young team?
Coach Szabo: A lot of fundamentals and trying to teach them the basis of our system — how we do things offensively and defensively.
SR: How do you get the team to continue playing hard in the middle and end of the season?
Coach Szabo: Well, we keep at it — doing what we are doing and trying to get better in every area. Doing that gives us a chance to win at the end, to win at tournament time.
There is no special secret recipe. We try to not look ahead too much. We will be the best we can be at the end — be ready for the district tournament and the next one.