Robotics Club a Place to Build Friendships and Battle Bots!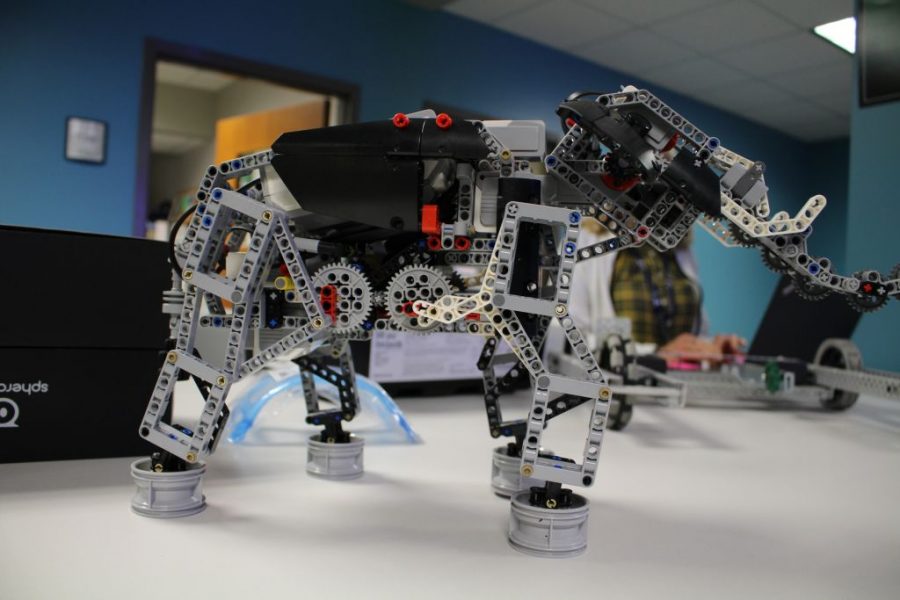 Alex Deitz, Staff Reporter
December 9, 2020
Are you interested in finding a new club where you can work with robots and Legos — and engage in battles?
Yes, battles are part of the action during Robotics Club meetings. During hybrid scheduling this year, the club meets on Mondays and Thursdays in the technology center. During these times after school, students can come in for fun, or they can help create designs for upcoming tournaments.
Moderator Mrs. Mary Mason said, "A lot of guys just come and build with Legos, and other guys come in and work with vex robots. A lot of guys would come in last year and battle against each other with battle bots."
Veteran club member senior Michael Wirth encouraged students to consider joining the club.  Wirth said, "I would tell them to come by one day, and I think they will enjoy it."
Another veteran, senior Cole Riesen, explained why he comes back to the club every year. He said, "It is fun. These guys like to joke around, and they are also very good at robotics."
The club can be a fun chance to joke around and make friendships, but it can also be a place for someone who is competitive. For the past three years, the Rocks have won first place in Live Programming at the Kentucky Derby Festival Foundation RoboRumble.
Mason emphasized that creativity, problem solving and teamwork are involved in the Robotics Club, allowing members to build social skills while building robots.