A Life Dedicated to Inclusion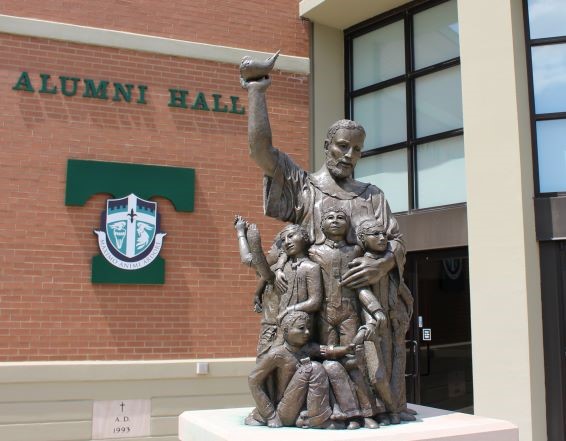 Ms. Mary Ann Hall has dedicated her life to inclusion, the fundamental principle upon which Monsignor Alfred Steinhauser founded Trinity in 1953.  Ms. Hall currently works as director of the Learning Support Program, which strives to make learning possible for all students.  Ms. Hall answered a few questions about her extraordinary career.
Q: Why did you become a teacher? How many years have you taught?
A: I wanted to be a teacher for as long as I can remember.  Being one of six children, I would always convince my five other siblings to play school and, of course, I always seemed to be the teacher.  Both my parents raised all of us to appreciate the importance of a good education.
As it turned out, three of the four sisters became teachers and one a civil engineer.  My older sister taught at the elementary level in the Jefferson County  Public Schools system, and my younger sister taught at the middle school level in the (JCPS) system.  I spent my entire career in the Catholic school system in the Archdiocese of Louisville. I have taught students ranging from grades  1-12. I taught three years at the elementary level, 11 at the middle school level, and I'm working on my 37th year at the high school level.  I started teaching at a very young age.
Q: Did anyone inspire you to decide to teach?

"

I have always been drawn to Trinity because of the range of students finding success here.  There is truly a Trinity Community and a Brotherhood. 
A: Sister Sienna was my sixth-grade teacher at St. Joseph School and one of the hardest teachers I ever had, including in college.  She had my brother the next year.  While in seventh grade, Sister Sienna called me in and told me my brother was one of the brightest students she had ever taught.  She told me he didn't have confidence in himself because he learned differently how to read.  She challenged me to work with him and look at "different ways" to meet his learning needs.  I was sold.  From that moment on, I knew what I wanted to do for life.
Q: Over the years, what have you enjoyed most about teaching?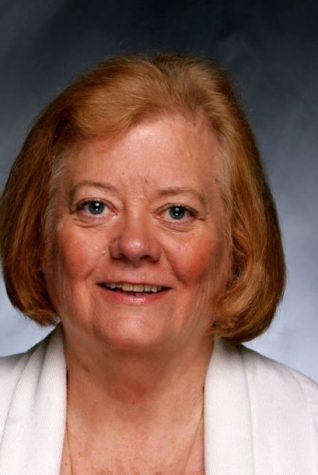 A: Being involved in something bigger than myself.  When you work with students, you work with the future.  I especially enjoy watching students when they get that twinkle in their eyes.  When the light goes on and they understand a concept they were having difficulty with or when they discover they enjoy science or reading or social studies.
Q: Have you found any positives to teaching during this COVID year? 
A: Yes — an increase in communication, creativity and flexibility from both teachers and students.  Even through these challenging days, it takes a team effort with everyone working together.
Q: What is the most difficult aspect of teaching? 
A: Not being able to reach every student.  No matter how hard you try, you cannot connect with or help every student.  If a student is determined not to succeed, you can't force him or her to succeed.  You see the potential in each of your students and want to help them reach that potential.
Q: What have you learned about the different ways in which students learn? 
A: I've learned that we all learn differently.  Most fit into the regular educational arena.  Some do not.  In order to be successful, you must embrace your learning style and work with teachers to best reach success.  With communication and cooperation, you can.
Q: What do you enjoy doing when you are not teaching?
A: I enjoy reading, walking, volunteering, and being with my family and friends. 
Q: If you had not become a teacher, what career would you have pursued?
A: Attorney — even though my older sister could always "out argue" me. I decided I would learn how to do it better, if teaching had not been my vocation.
Q: What advice would you give to young teachers? 
A: You need to find your own style and feel good in your own skin.  But you need to be open to new ideas and "old" ones.  Respect what has gone before you.  "New" ideas tend to be a spin on an old idea.  By thinking outside the box, you can create new from old.
Q: Why is Trinity important to you?
A: Both my brothers, son and nephews attended Trinity.  I have always been drawn to Trinity because of the range of students finding success here.  There is truly a Trinity Community and a Brotherhood.  You see it every day at school, in those students that come back to volunteer for Senior Retreats and those that come to the reunions.