Living a Mission to Help Students 'Truly Discover What is Best for Them'
Four years of hard work culminates in the a senior's acceptance to the ideal place to continue his education.  Ms. Allie Kerns helps make those university dreams come true.  After working in admissions at Western Kentucky University, Ms. Kerns became a college counselor at Trinity. Among a number of topics, she discussed her role as a counselor — and her cool pets!
Q: What is the best advice you give seniors as they apply to colleges?
A: Three things: Narrow down your list to your top three to five institutions. Submitting a slew of applications to institutions that you're only moderately interested in doesn't always play in your favor. Admissions readers can tell when a student is (or isn't) invested in their institution.
Be honest with yourself in the process. Think about your needs and wants. Selecting an institution that fits you best is important.
Have the money conversation early with your parents/guardians. It may be awkward, but being aware of contributions and expectations is imperative.
Q: Why did you want to become a college counselor?
A: Reflecting on my experience during my senior year with my school counselor, I realize that she's the person that lit the admissions and counseling spark in me. I could go on for days about how much of a struggle my senior year was with my family and the college search process (painful, truthfully). I'll never forget the day that my counselor sat me down, told me that I was allowed to make the decision that would make me happiest, and then helped me call my hometown institution to decline their offer. That day changed my life.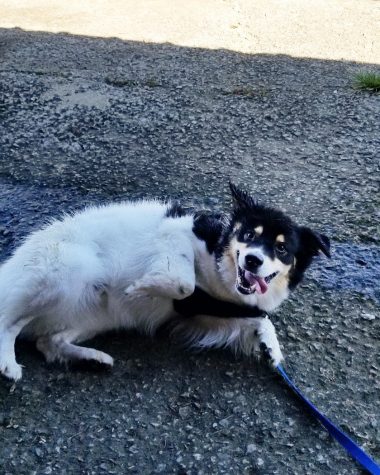 Once I arrived at WKU (Go, Tops!), I immediately applied to be a campus tour guide. The Admissions Office took a chance on me – and that chance turned into an undergraduate internship and ultimately a job for six years. While I loved traveling the country and recruiting students to attend my alma mater, I knew I wanted to work in a high school so that I could help students find the best institution for them. If I have been able to impact even one student's experience, then I've done my job. College admissions is weird, but it is so fun. I genuinely enjoy helping students through the process. 
"
I do this work because I want students to truly discover what is best for them and to be happy with their choices."
Q: Why are you interested in gymnastics and kayaking?
A: I began taking gymnastics (more specifically, power tumbling and trampoline) lessons at the age of three and was on a competition team for 13 years. During that time, I personally won multiple state championships and contributed to my team's winning the national championship multiple years in a row. After leaving the team, I began coaching at Asbury University and now judge for the United States Tumbling Association. Being part of the USTA as a judge allows me to remain involved in a beautiful sport that greatly influenced my life.
As far as kayaking, I don't get to do that as often as I'd like! It's an excellent way to enjoy the outdoors and have some quiet time. My family still lives at the lake I grew up on, so when we go back to visit and the weather is nice, we'll take the kayaks out – or go fishing.
Q: What is your fondest memory of your dogs and cats?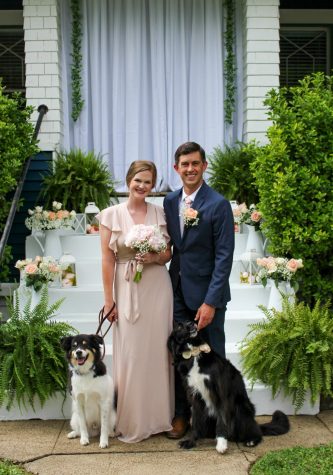 A: We added our cats, Fred and Gus, to the zoo that is our home. Every day is a hoot with the fluffs, so it's hard to pick just one memory. My top memories (with photos attached for fun):
On one of our hikes last summer, about three miles in, Boone found a tiny puddle of water and began rolling in it. He was so happy – which is ridiculous, because he loathes getting his paws wet. Every time we hike, that day is what we think about.
When Mr. (Mark) Amick and I got married last July, (our dogs) Boone and Luna were the ring bearer and flower girl, respectively.
The day that Fred and Gus discovered catnip mice.
Q: You have served as the President for the Kentucky Association for College Admissions Counseling, and now you are the NACAC Fair Co-Chair. Why did you choose to take those roles?
A: The Kentucky Association for College Admissions Counseling has been instrumental in building my professional and personal community. I held a number of different roles within KYACAC over the years, and when the Board approached me about joining the Presidential cycle in 2017, I jumped at the opportunity. It allowed me to learn more about higher education and counseling, connected me to people across the world via NACAC, and taught me how to be a better advocate for equitable access to education. I will be forever grateful for that experience.
When I rolled off the Presidential cycle in 2020, I knew that I still had more to contribute to  KYACAC and NACAC, so I told the KYACAC Board to fill me in to any committee that needed help. That turned into the NACAC Fair Chair position I hold currently. Essentially it means that I'm the KYACAC liaison to the National office when they're planning the college fair that traditionally happens in Louisville every fall.
Q: What do you enjoy about working at Trinity?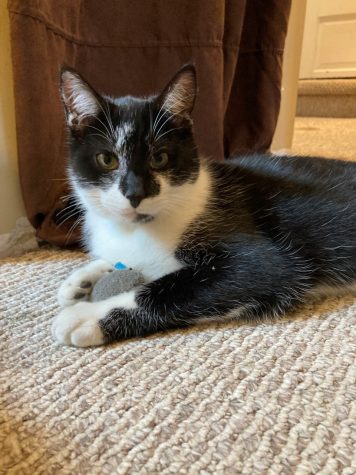 A: I enjoy being able to work with people who care about their students. We all have the students' best interests in mind, something that I think becomes apparent when they move into their next phase of life.
Q: What has been the hardest problem in doing your job during the pandemic?
A: Communicating primarily via email and Teams. I feel like I've missed out on building connections with my students this year. It was also pretty difficult to remain updated on where students were in the process. In normal years, I could just walk to a classroom and ask a student a question. Relying on email was challenging. A piece of advice to all students: check your Trinity email regularly!
Q: Do you think colleges will change their admissions approach, away from standardized tests?
A: Yes. Even before the pandemic, more and more institutions each year were moving toward test-optional/test-blind admissions. I suspect that most institutions that went test-optional for Fall 2021 applicants will remain that way.
Q: Faith is a big part of Trinity. How has your faith helped you in your life?
A: I grew up devoutly religious and my family attended a First Church of God. It was so serious where I lived that I was captain of our Bible Quiz team (about which my quick recall coach husband never stops giggling). As an adult attending college several hours away from home, I didn't attend church as regularly. Now, having married a Catholic man with two sons in Catholic grade schools, we often attend church at their grade school parish as a family. We're looking forward to returning to church post-COVID. I believe faith calls us all to work for justice and equity, no matter the name we place on God.
Q: What is your fondest memory as a college counselor?
A: Every time a student allows me to celebrate their accomplishments with them. I do this work because I want students to truly discover what is best for them and to be happy with their choices.