Senior Class President Calls Trinity Home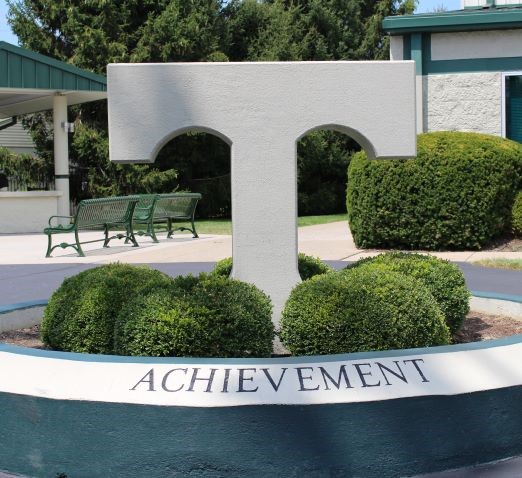 I walked into Trinity High School thinking I knew what I wanted out of my four years. I really wanted to challenge myself in class, to compete at a high level on the basketball court, and to meet some great new friends. Those initial high school dreams I had were so far exceeded that calling that an "understatement" does not even do it justice.
Trinity is my home. It has truly been a life-changing, amazing experience for me. Yes, I've loved my classes and played with four incredible basketball teams, including an unforgettable state championship squad, and the friendships I have made astound me.
Brothers for Life is the truth. But it is what I could have never expected, never dreamed of, never known how to even ask for when I first arrived at Trinity that has made my four years so extraordinary.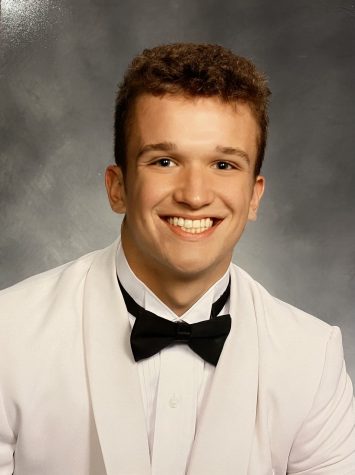 The faculty at Trinity are incredible teachers, mentors, guides, and constant sources of empowerment, encouragement, and inspiration. They really want students to succeed and to become the very best they can be. They have led me to a path in Sports Broadcast Journalism and Sports Production that I had no idea would ever be God's plan for me. 
"
Trinity is my home. It has truly been a life-changing, amazing experience for me."
In my freshman year, the House System instantly made me feel like a part of Trinity. The atmosphere is fun and competitive, which keeps students' spirits high. That energy continued through sophomore and junior years as I grew under the guidance of Trinity's faculty and staff. And then senior year, even amidst a pandemic, I was given the challenge and honor of my life to date, serving as Senior Class President. It has been a privilege that has expanded my understanding, my compassion, my heart, my mind, and my confidence infinitely.
I got to serve on Trinity's School Board, a constant education in organizational leadership that will stay with me forever. Trinity encouraged and urged me to greatness at every stage, consistent with our motto "Maximo Animi Ardore," which means "With the maximum effort of our soul!" More than anything, Trinity has nurtured my understanding and empathy for all kinds of people: our faculty, staff, coaches, classmates, neighbors, and those we serve in the community. Everybody has a place at Trinity; we don't turn anyone away, and we don't give up on anyone once you are here.
We all help one another, and we also help others. Our service projects through class, NHS and BETA, yearly retreats, and especially our senior retreat opened my eyes to always be on the lookout for God's plan. Trinity has set me on that plan. I have my parents, my family, my Trinity brothers, all of Trinity's programs I have joined, and especially the Trinity faculty and staff to thank for the confidence I feel heading off to college this fall.
I am so thankful for the constant example of how to live my best life, to be a man of faith, to be a man of character, and whatever I do to always strive, as our senior theme urged us, to "Be Great at It: For Yourself, For Family, For Our World." I could not be more thankful for everything Trinity. Brothers for Life. Trinity Forever.