A Quick Six from Spring Sports Senior Colin Murphy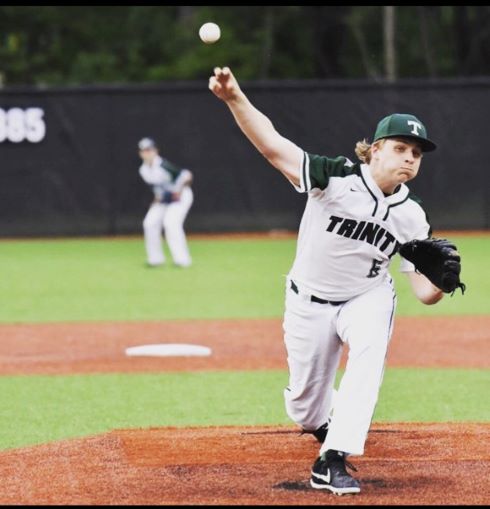 Senior pitcher Colin Murphy, one of the leaders of the 28-1 baseball Rocks, signed with Spalding University earlier in the year.  He discussed his love for the game and how he balances life and baseball. 
Q: What drives you to baseball excellence?
A: For me, the love for baseball started when I was really young. It helped me make friends and focus on something that I knew very well from a young age.
Q: What do you do to maintain balance?
A: Typically, I hang out with friends, go lift weights or just relax. I think it is key for every athlete to get away from the sport or thing that you work on every day and use that time to focus on yourself.
Q: What are you expecting at the collegiate level?

"

Managing time is a key point in every college student's life."
A: The biggest thing about the next level is the speed at which everything moves. The ball is thrown harder. The balls are hit harder. Also, a big part of taking that next step is getting to know the guys around me because I'll be spending the next four years with them. Managing time is a key point in every college student's life.
Q: If you could play any other sport, what would it be?
A: If I could play any other sport, I would pick between football and hockey. The main reason why I didn't play football growing up was because I wasn't the strongest, fastest kid. I would often get dominated, but now that I have grown into a different body type, I feel that I could compete on the physical aspect.
Q: What do you enjoy about hockey? 
A: I just find it a cool sport to follow. There is always something happening, and changes in the game can happen in just a couple of seconds.
Q: Who is your baseball idol?
A: My idol in baseball is Mariano Rivera. He is great role model on how he handled his business on the field. When he entered the game, the whole swing of the game shifted into the Yankees' favor. He was absolutely dominant. I am aspiring to be a player like him.