Making the Best of the Last 50 Cents
"If your entire high school experience is $4, you have already spent $3.50. You only have 50 cents left."
Trinity teacher Mr. John Baldwin has slightly changed this saying throughout the year as the end of high school and the life the Class of 2022 has become accustomed to comes barreling to an abrupt end.
Next year presents different challenges for each one of us. Most will move on to college, while some will go to trade schools. Others will go straight into the workforce. A handful will take an increasingly famous "gap year."
Wherever we take the next step in life, there is always a heavy mix of emotions. How could one not be excited? For many students, next year will be the first taste of "freedom." Wherever the next step ends up, it will be individually chosen.
"
None of us can control time, but we can control what we do with the time we have. What will you do with your last 50 cents?"
While excitement levels are through the roof, it does not come without many heavy hearts. Many relationships, whether it be a girlfriend or just the guys you sit with at lunch, could be significantly hindered by thousands of miles. Being able to show up at the best school in America every morning will end — except for the memories.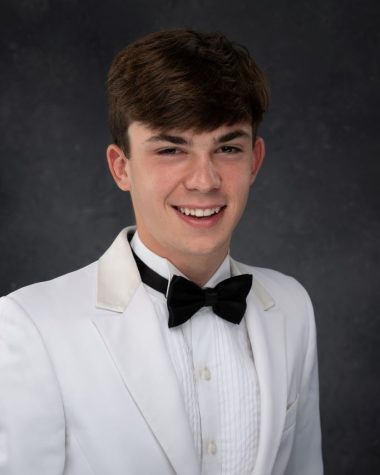 Many look back at freshman year with a smirk as we all ask the question "What was I doing?" For me especially, I was in a completely new situation. Coming from northern Kentucky, I did not know a soul. I needed to make friends quickly, and just like every other kid in my place, I looked at the first kids I saw. I had fun talking to them, and most of the guys I met in my first weeks are still friends. Even though not everything that year went smoothly, I loved every minute of it. Every year has a whole host of great memories that follow close behind.
Sophomore year. Wow. The craziest year ever. With three quarters of the year down, this little virus called COVID-19 decided to take over the world. Again, every year has great memories, but this year will always stand out for having the most difficult moments. That intended two-week break that became much more is still affecting how we live today. With the restrictions I had because of family health, junior year ran right in with sophomore year. As much as I loved waking up at 9 a.m. every day for online classes, I missed seeing my classmates on a daily basis. Going to school for a grand total of two days was something I would not wish upon my worst enemy.
Senior year. After saying it 1,000 times, it has not gotten any easier. The emotions packed into the two words are indescribable. The urge to shed a tear is only held back by the excitement stated earlier. With prom, spring break, and graduation still to come, there is still a lot to look forward to. However, looking back on nights like senior night and the night at Ballard, which was the last time I will ever be able to compete with the Trinity name on my chest, will always be held close to my heart.
While it feels like the end, every member of the Class of 2022 must remember it is just the beginning. It is not over just yet. We still have many more memories to make before we say goodbye. None of us can control time, but we can control what we do with the time we have. What will you do with your last 50 cents?