A Quick Six from Spring Sports Senior Henry Robinson
The Rocks intend to build on last year's region fourth-place finish behind the leadership of first-year head coach John Barbagallo, who has previous head coaching experience in Bullitt County schools. Among the team leaders is senior Henry Robinson, who answered a few questions about his track and field career.
Q: Who inspired you to become a runner? 
A: In the sixth grade, my neighbor at the time, Calvin Anderson, had just moved from Denmark, and he and his dad would routinely run races together. Calvin and I became good friends, and so I was introduced to the sport of running. Out of competitiveness, I started to run multiple times a week to catch up to Calvin, but he always proved to be faster than me. Somewhere along the way, I became addicted to the feeling that came with doing well in races and improving. Had it not been for Calvin, I doubt I would have even considered running.
Q: In what track and field events do you compete, and how do you train for those events? 
A: For the four years I've run track, I've been part of the "distance" program. This half of the entire track team includes those who run the 800, 1,600, and 3,200. Excluding a few 800s, I've run 1,600s and 3,200s. The training for these events is basically identical and includes a mixture of long-distance runs and repeats at the track. Hydration and eight hours of sleep can really enhance your recovery, and so I always keep that in mind before a meet.   
Q: What is your favorite THS track memory?
A: In general, seeing the team transform over time and seeing friends come and go will always stick with me. However, one memory that I'll hold onto was during my junior season. Coming off an injury and an underwhelming race, I was able to break five minutes in the mile by mere tenths of a second. Since breaking, it's become increasingly easier, but the first time I did it, I was very excited.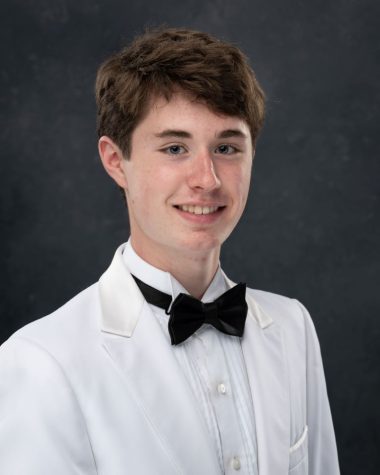 Q: What do you do to prepare mentally for a meet? How does preparation differ from cross country? 
A: Track meets, especially indoor, feel more like sporting events with a captive audience the entire time, which can cause them to be more intimidating. Cross country includes more racers, but a lot of it is run far away from spectators, and so it's easy to focus on your cadence. To mentally prepare, I tend to listen to music and try to refrain from thinking about the discomfort I'm about to put myself through. I always feel more at peace when I think back to all the training, I've done to prepare myself.  
Q: What are your post-high school plans regarding track? 
A: I don't plan on running track in college, but I know for certain that I will continue to run in some capacity. There are various teams I could join to keep me occupied, but following high school, I don't have any ambitions to join a collegiate one.  
Q: What are your expectations for the team this year? 
A: I've been impressed so far this year with the 3,200-relay team and some individuals in the 3,200. Additionally, we have around five or six runners who have already run sub-five in the preseason. I know that our times will only continue to drop. We have a lot of training to go, but I'm optimistic about the future.  
Bonus Q: What has running track and cross country taught you about life?  
A: I've learned that people are always stronger than they think they are. It's astounding what someone can accomplish when they throw themselves into something completely and try to do well for their brother. You shouldn't ever sell yourself short because sometimes you might not realize what you are capable of. You stick with something long enough, and eventually you can achieve your goals.