A Quick Six with Spring Sports Senior Brady Willis
The 31-4 defending state champion baseball Rocks depend on senior leadership. Among those stalwarts is outfielder Brady Willis. As district play begins today against Waggener (at Seneca, 7 p.m.),  Brady answered a few questions. 
Q: When did you begin playing baseball competitively?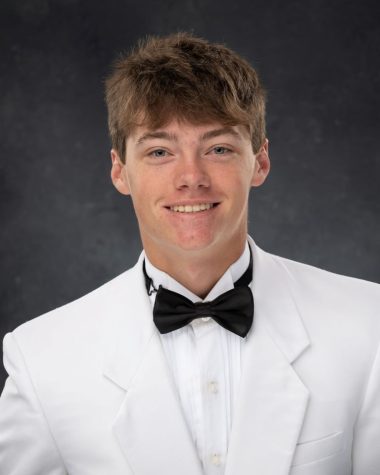 A: I began playing baseball competitively when I was eight years old for the Fern Creek Fire. 
Q: What is the outlook for the team this season?
A: The outlook for this year's team is to win another state championship. 
Q: What position do you play and what skills are needed most?  How does this relate to playing QB for the football team?
A: I play left field. Skills needed are speed, reaction time, and good positioning. I would say knowing the hitters and playing a game within the game relates to football.  
Q: What has been your favorite memory on the baseball team?  
A: My favorite memory of the baseball team would be the state tournament game against DeSales and the three games that led to us winning it all. 
Q: In what way do you plan to continue playing baseball after your high school career? 
A: I plan on attending Bellarmine University next year and playing baseball there. 
Q: What is your fondest memory of Trinity High School? 
A: My fondest memory is the senior dress-up day. We went outside and hung out, and it really made me realize how fast these four years went and how many relationships I formed through it all.