A Quick Six with Spring Sports Senior Ashton Tully
After blanking Ballard 19-0, the lacrosse Rocks will host a state quarterfinal game Monday night, May 16,  at Trinity. The Rocks' opponent will be determined at a State Tourney draw meeting. Senior Ashton Tully answered a few questions about his lacrosse career. 
A: I started playing lacrosse sophomore year.
Q: What is the outlook for the team this season?
A: Overall, we are a really good team. We had some hiccups earlier in the season, but since then, we have bettered ourselves and our team morale. We are looking for a state championship this year.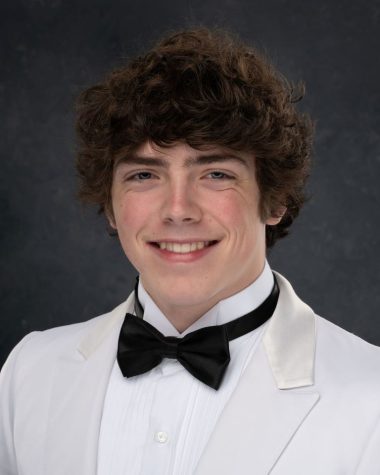 Q: What position do you play and what skills are needed most?
A: I play defensive middie. You really need good footwork and good game sense because there are a lot of times where you will have to switch players you are defending and/or help defend your teammates' players. You also need good ball-handling skills because they look to give the ball to us on transition.
Q: What has been your favorite memory on the lacrosse team?
A: My favorite memory so far has been all the bus rides with the team.
Q: In what way do you plan to continue playing lacrosse after your high school career?
A: I am thinking about playing club lacrosse at Miami of Ohio next year, but I am not sure of it yet.
Q: What is your fondest memory of Trinity High School?
A: My fondest memory at Trinity is either Freshman Rockin' or Senior Retreat.