A Quick Six with Spring Sports Senior Paul Osting
The 31-4 defending state champion baseball Rocks depend on senior leadership. Among those stalwarts is outfielder/pitcher Paul Osting. As district play begins today against Waggener (at Seneca, 7 p.m.),  Paul answered a few questions. 
Q: When did you begin playing baseball competitively?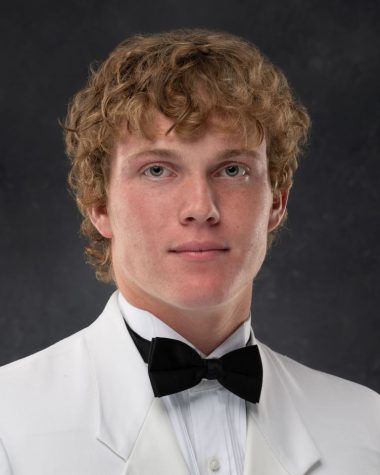 A: I started playing tee-ball when I was three.
Q: What position do you play and what skills are needed most?
A: I pitch and play right field. The main skill needed to pitch is the ability to pound the strike zone with multiple pitches.
Q: What is the outlook for the team this season?
A: We look to finish out the regular season strong and compete for another Region 7 championship.
Q: What has been your favorite memory on the baseball team?
A: Winning the state championship last year.
Q: In what way do you plan to continue playing baseball after your high school career?
A: I am playing baseball at Bellarmine next year.
Q: What is your fondest memory of Trinity High School?
A: Going out and competing on the field with my teammates.