Trinity Alumnus Wins Pulitzer Prize
It is unlikely that 33 years ago Michael Lindenberger dreamed of winning a Pulitzer Prize.  The 1989 Trinity graduate, who wrote for the school's student newspaper, the ECHO, did just that when it was announced on May 9 that Lindenberger and three other members of the Houston Chronicle won the 2022 Pulitzer Prize for Editorial Writing.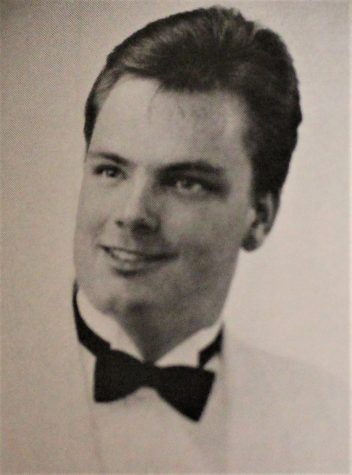 Lindenberger, Lisa Falkenberg, Joe Holley and Luis Carrasco won for "a campaign that, with original reporting, revealed voter suppression tactics, rejected the myth of widespread voter fraud and argued for sensible voting reforms."
Even as a senior at Trinity, Lindenberger was winning awards, placing second in news writing and column writing in a competition held by Murray State University.
After the Pulitzer announcement was made, Lindenberger wrote on Facebook: "…. I've been lucky. I got into journalism at Trinity High School because a friend I admired so much suggested it…and stumbled into a series of teachers and mentors there and then at U of L who, literally, made all the difference….Thank you."