Sophomore Garners Second Place at State Fair for 3-D Art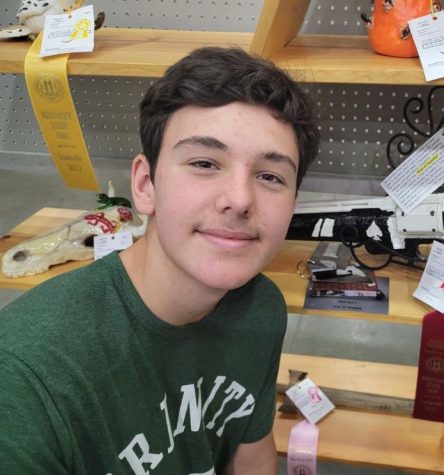 Trinity sophomore Quinn Scott placed second at the Kentucky State Fair in his age division for his three-dimensional art creation called "Ace of Spade."
The artwork was based on the video game Destiny 2. Scott said he put more than 150 hours into creating this design.
When asked how he decided to enter this competition, Scott said, "Last Christmas, I received a 3-D printer from my parents as a Christmas gift, and I started making masks of DC Comics characters and figurines of video game characters. I discovered I had some talent in this area, and my family encouraged me to enter the competition at the state fair."
Scott is a member of Kentucky Youth Assembly, Kentucky United Nations Assembly, Ski Club and Ping Pong Club. He is in the advanced program and an honor roll student.
Advanced Program counselor Dr. Aaron Striegel H'16 said, "Trinity is proud of Quinn and his achievements."