Putting Heads Together to Solve Future Problems
Imagine being asked to solve today's problems.  Then imagine being asked to solve problems projected 25 years into the future. That's exactly what Trinity's Future Problem Solving team does.
The FPS team, moderated by Trinity English teacher Dr. Anna Stamp, competes against other schools, among them Collegiate, Assumption and St. Xavier.
Stamp explained the competition: "The team is given a problem set 25 years into the future, and there is a large umbrella problem with smaller problems that can happen. The team's job is to figure out what those smaller problems are, figure out what the big underlying issue is, and then produce solutions to that problem with a plan of action."
Stamp said her favorite part of the team is "watching the guys go through the process of solving the problem."
Practice for the team is set up like their competitions. Stamp will give the team a problem and let them figure it out. There is no better way to practice, she said. "I tend to step back because in competition I do not get any opinion on what the team will say." 
"
(FPS) is not that hard to grasp. Once you understand the guidelines, it is quite simple. It gives you lots of beneficial skills, and you get to meet new people!
— Trinity senior and Future Problem Solving team member Joseph Eng
This year's team is comprised of senior Joseph Eng, junior Leo McAllister, junior Gabe Kvasick and sophomore Jason Bui.
Stamp described the strengths of each team member: "We have Jason, the data man; Gabe is a great writer; Joseph is a great leader, and Leo is a great critical thinker."
McAllister pointed out the need for teamwork. He said, "The team is a way for likeminded students to work together to solve an issue, which I think is very important." He cited an example of a problem from last year, one that dealt with communities on the ocean.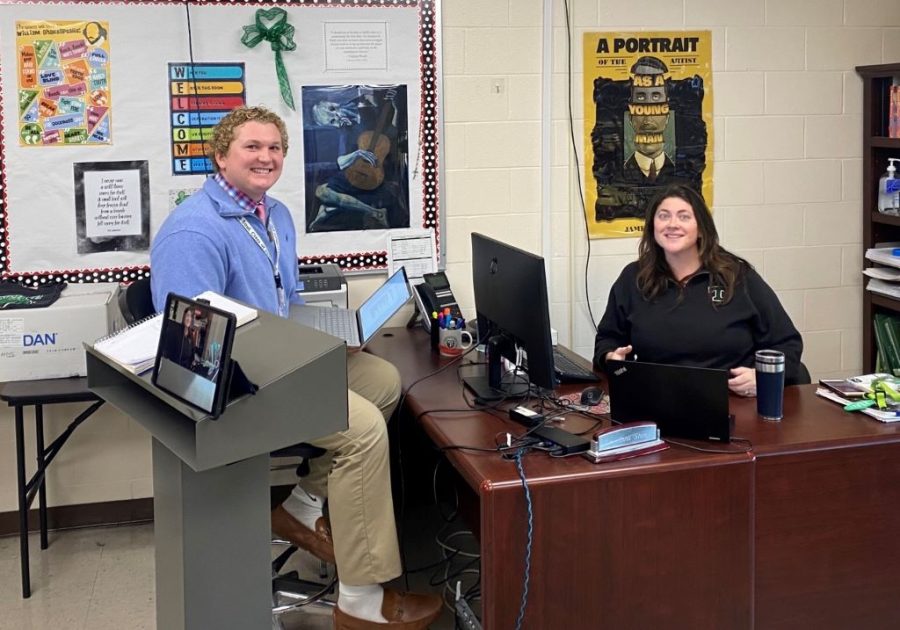 Eng uses his skill in another activity in his work with the FPS team. Being one of the state's top debaters, Eng uses his thinking and analytical skills.
He said, "It is a close-knit team, and while finding a plan of action with those guys, it's nice to have that cooperation."
The FPS team is an activity that looks great on a college resume — and it helps in daily life. FPS is a way to be involved with teamwork and to learn outside the classroom in a fun way. The team challenges members to think outside the box and try and put themselves in future situations.
Eng said, "(FPS) is not that hard to grasp. Once you understand the guidelines, it is quite simple. It gives you lots of beneficial skills, and you get to meet new people!"