Rest in Peace, Mr. John Esterle
Trinity lost a great friend and teacher when school Hall of Fame member Mr. John Esterle H'05 passed away on Feb. 25. 
Trinity President Dr. Rob Mullen wrote, "For alums from the '70s, '80s, '90s and early 2000s, John was a force. If you didn't have him for a math class or two you may have encountered him as the after school jug proctor (for 29 years). He did not suffer fools. His standards were sky high and students got there. His brother Dennis was also a math legend here. Together they launched thousands of students into college prepared, to the nth degree. Many let them know that they were responsible for their later careers in engineering and related fields. While he never found x, he taught students step-by-step analysis and problem-solving.
"May his soul, and the souls of all the faithful departed, through the Mercy of God, rest in peace."
Mr. Esterle's Hall of Fame bio follows:
A consummate educator, John L. Esterle H'05 served Catholic education for 39 years, including 37 years at Trinity High School.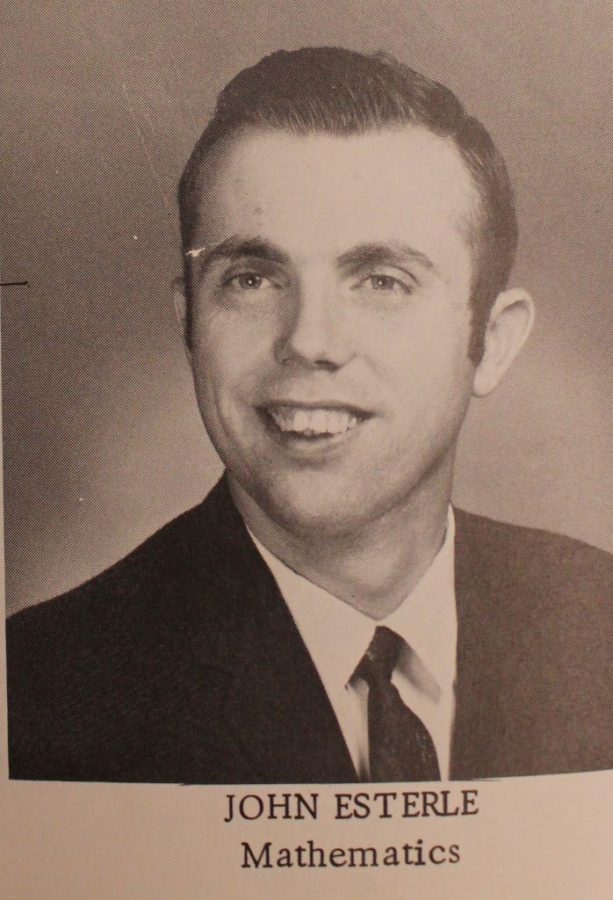 John himself was a graduate of Catholic schools, attending St. George Catholic School and Flaget High School, graduating in 1962. After high school, John attended Bellarmine University, earning a bachelor's degree in mathematics in 1966. He earned a Master's degree in education from the University of Louisville in 1974.
John began his teaching career in 1966 at Bishop David High School. He taught there until 1968, when he moved to Trinity. Over the next 37 years, John taught a variety of mathematics classes, from Algebra I for freshmen to Calculus for seniors. His brother and fellow math teacher, Dennis Esterle H'01, also taught at Trinity and is a Hall of Fame member. In addition to teaching during the school year, John taught in the summer school program and was the jug proctor for 29 years. One of John's favorite sayings was, "A day without jug is like a day without sunshine."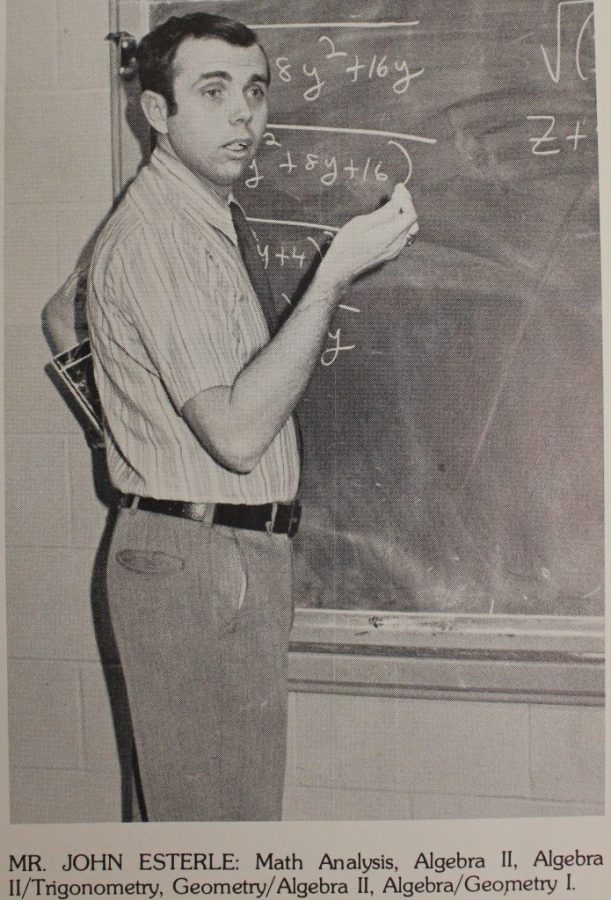 John's dedication to his students and subject matter was legendary. His daily routine included arriving at school early to help students with homework. He would also stay after school to offer extra instruction to students who were struggling with his challenging courses. A legion of alumni who went on to careers in engineering, mathematics and science credit John with laying an outstanding foundation in their high school years. John's students also fondly recall his lighthearted humor with friend and fellow teacher Gene Eckert '62. The two graduated from college together and became fast friends.
Trinity students honored John for his dedication to the art of teaching by awarding him the Thomas Sheeran Teacher of the Year Award four times – 1974, '80, '86 and '93. He was the epitome of a servant teacher. He loved his students, he loved Trinity, and he sacrificed parts of his own life to make both better. John and his wife, Sherry, have three children: Michael (Trinity, 1987), David (Trinity, 1989) and Kyran (Sacred Heart, 1991). John retired from Trinity in 2005. He was named an Honorary Alumnus of the school upon his retirement.