Ferree's Second Consecutive State Title Leads Way to Team Fifth at State
Three Rocks Wrestlers Finish Second
Led by back-to-back state champion George Ferree (165) and three state runners-up, the wrestling Rocks finished fifth at the state tournament with 102 points, the best among Louisville schools.  Paducah Tilghman placed first in the meet, held in Winchester, Ky.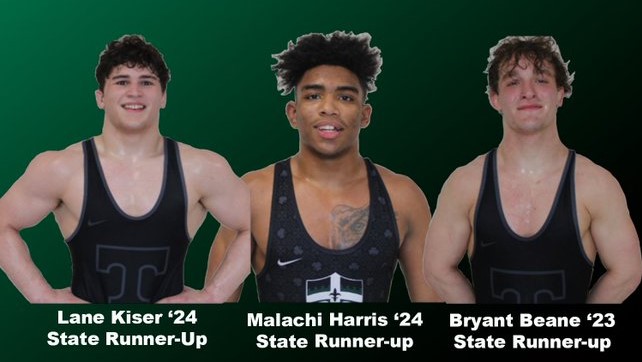 Ferree won his finals match against Johnson Central's Matney with a pin in 1:26 of period 1. Trinity's state runners-up were senior Bryant Beane (144) and juniors Malachia Harris (150) and Lane Kiser (190).
The region champion Rocks were led by head coach Patrick Fleming.