Two Champions Hoist Barbell Rocks to Third at State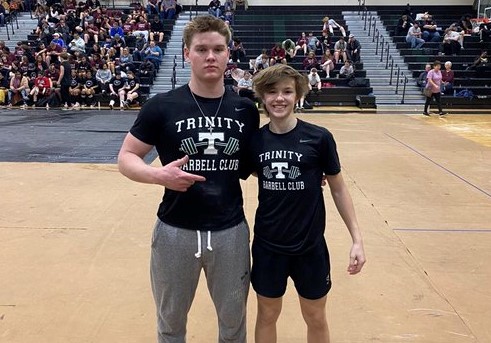 The barbell Rocks, led by head coach Andrew Johnson, placed third at the Push/Pull state meet (up from fifth place last year). 
The meet was held at North Bullitt High School.
Two Rocks captured individual state championships: Adam Hutchens in the (198 class), who lifted 975 pounds, and Brayden Overberg (114 class), who lifted 440 pounds.