Newly hired Physical education teacher and strength coach Andrew Johnson sat down with ECHO and discussed his background and history before Trinity, as well as his goals and aspirations for the future.
Johnson grew up in Fishers, IN, and attended Ball St. University. He felt his fitness calling in his last year at Ball St., and was introduced to Trinity by a colleague, who preached the success and prowess of the Trinity athletic teams to him. Johnson is now the head of the Trinity barbell club, but he oversees weight training for all the Trinity sports teams alongside Coach Snyder '02. Additionally, he was recently hired in a teaching position at the school, in which he teaches multiple Fitness for Life classes. Johnson seems well equipped to handle these positions, as his main goal in teaching is to help students start their fitness journey sooner and become more "physically independent" at a young age. He hopes by the time he is through with them, all his students will be able to "walk into nearly any gym in the country and have a general idea of what a good workout would be."
Johnson also preaches the importance of lifting from a maturation aspect, stating "Good life lessons can be learned in the weight room that are near impossible to learn anywhere else." He is firm believer in the idea that your time in the weight room can shape your character and the way you live your life. When asked about the importance of weightlifting on the body, Johnson responded, "If you think getting to be strong is hard, try living life weak." This only further supports his opinion that the weight room has the ability to shape your daily life and actions, not just from the strength aspect, but the hard work and discipline aspect as well.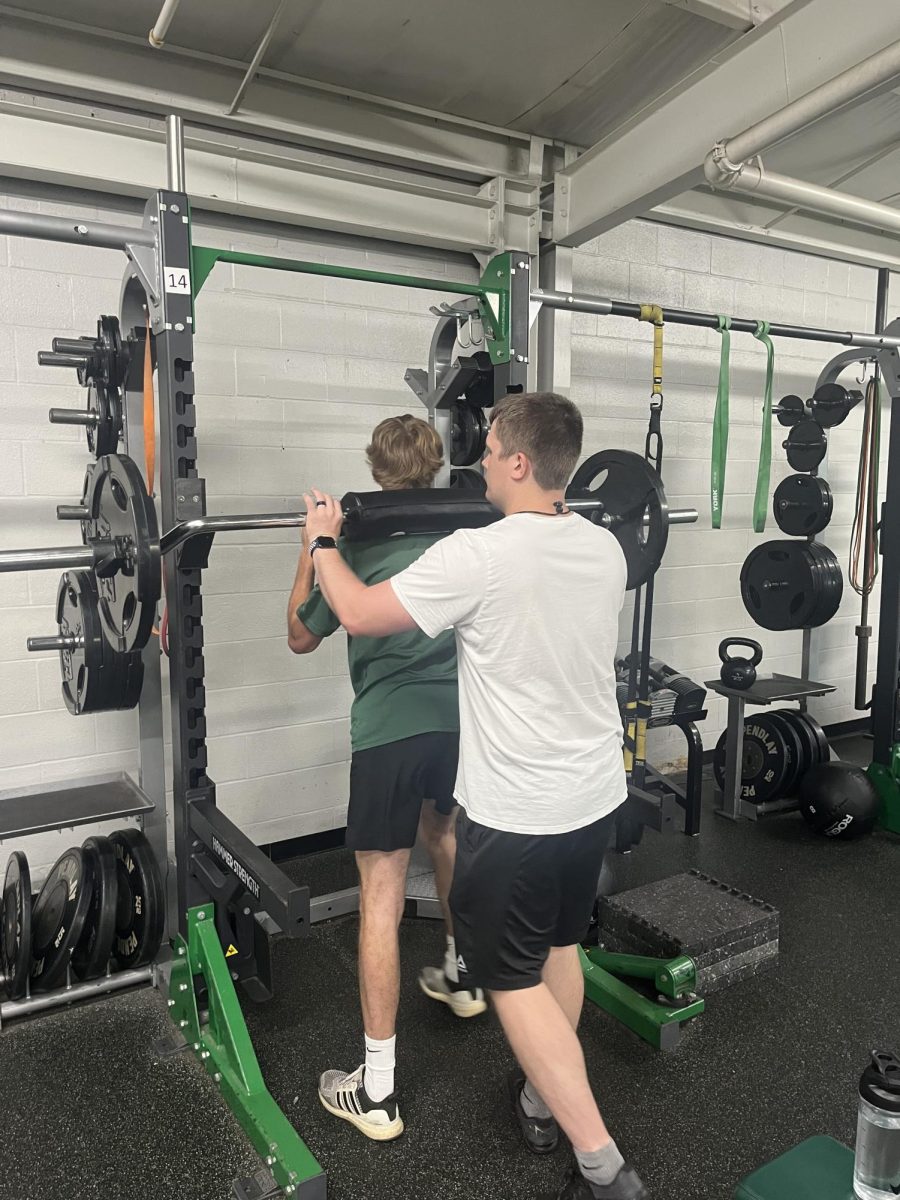 Johnson also has a few things to say to any Trinity students deciding if they should get into weightlifting or not. He only asks that if you think you want to get into weightlifting, but are hesitant for any reason at all, just "come try it out." If you don't like it, you don't have to stay. But if you are considering it or doubting your ability to have success in the weight room, Johnson believes "even if you don't think it's for you, it IS for you." Even if you're not lifting with him at Trinity, he believes there are always enormous benefits from going out to your local gym and getting a workout in.
As for the future, Johnson has hopes to stay at Trinity. He wishes to stay at Trinity in the coming years, and hopes to eventually be placed in a larger, more full-time role. As for family plans, Johnson hopes to continue to build his family in Louisville and in the Trinity community, and he plans to bring along one to two children. It is safe to say that the future of the Trinity strength and conditioning program is bright with Johnson at the reins.