Sophomore and graduate achieve Eagle Rank
ECHO Staff
September 13, 2013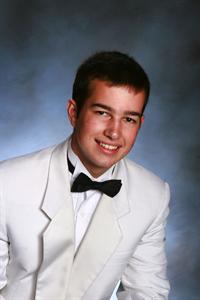 Trinity sophomore Mason Daly and Class of 2013 graduate Cullen Bilyeu recently achieved the rank of Eagle Scout in the Boy Scouts of America.
Daly is a member of Troop 8 at Hurstbourne Christian Church. For his Eagle Scout Service Leadership Project, Daly created a large landscaping project for Greenhill Therapy, a nonprofit organization that integrates occupational, physical and speech therapy with
hippotherapy and aquatherapy, two dynamic treatment programs that address sensory-motor learning in special-needs children.
He built drainage ditches to prevent flooding, provided and spread at least two tons of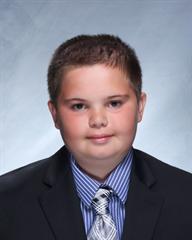 limestone gravel for paths, removed rocks from the pastures and resused the rocks to line the paths, and painted gates and a storage shed. Additionally, Daly raised more than $400 in monetary donations and $1,100 in materials and services. He was able to donate more than $300 directly back to Green Hill at the end of the project.
Bilyeu is a member of Troop 243 at St. Barnabas Catholic Church. For his Eagle Scout Service Leadership Project, he remodeled and restored a garage building at St. Barnabas. The structure is approximately 25 feet deep by 70 feet wide and has six garage bays. The scope of work included installing new aluminum garage doors with a custom track, caulking and weather-proofing, and new paint, trim, seamless gutters, attic vents and siding.