Sports Digest — Coach Beatty honored; golfers second at the Male Invitational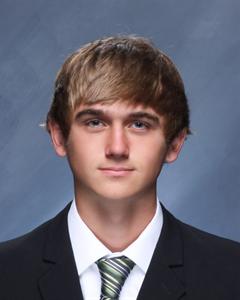 Bob Beatty H'03 honored   
Trinity teacher and  football head coach Mr. Bob Beatty H'03 was named one of the top 10 high school football coaches in the United States by athlonsports.com.
Last week in Trinity Athletics
Golf
Trinity finished in second place at the Male Invitational on Aug. 12 at Owl Creek Country Club. D.J. Vogt finished second individually for the Rocks, carding a 71.
On Aug. 10, the Rocks finished second at the Bath County Invitational at Old Silo Golf Course in Mt. Sterling, Ky. Trinity also won the Lewis County Invitational held at Maysville Country Club.
Upcoming in Trinity Athletics
Football

Friday, Aug. 16 – Ft. Thomas Highlands at Trinity (scrimmage), 7 p.m. (kickoff time will be depend upon the heat index).
Golf
Saturday, Aug. 17 – Kentucky Invitational Tournament at Nevel Meade, 8 a.m.; Spartan Invitational at Country Creek, 8 a.m.
Saturday, Aug. 24 – John Hardin Classic at Lindsey Golf Course, 8 a.m.
Soccer
Tuesday, Aug. 20 – Oldham County at Trinity, 7:15 p.m.
Thursday, Aug. 22 – Lexington Catholic at Trinity, 7:15 p.m.