Rocks prepare for tough season with strong showing against Ft. Thomas Highlands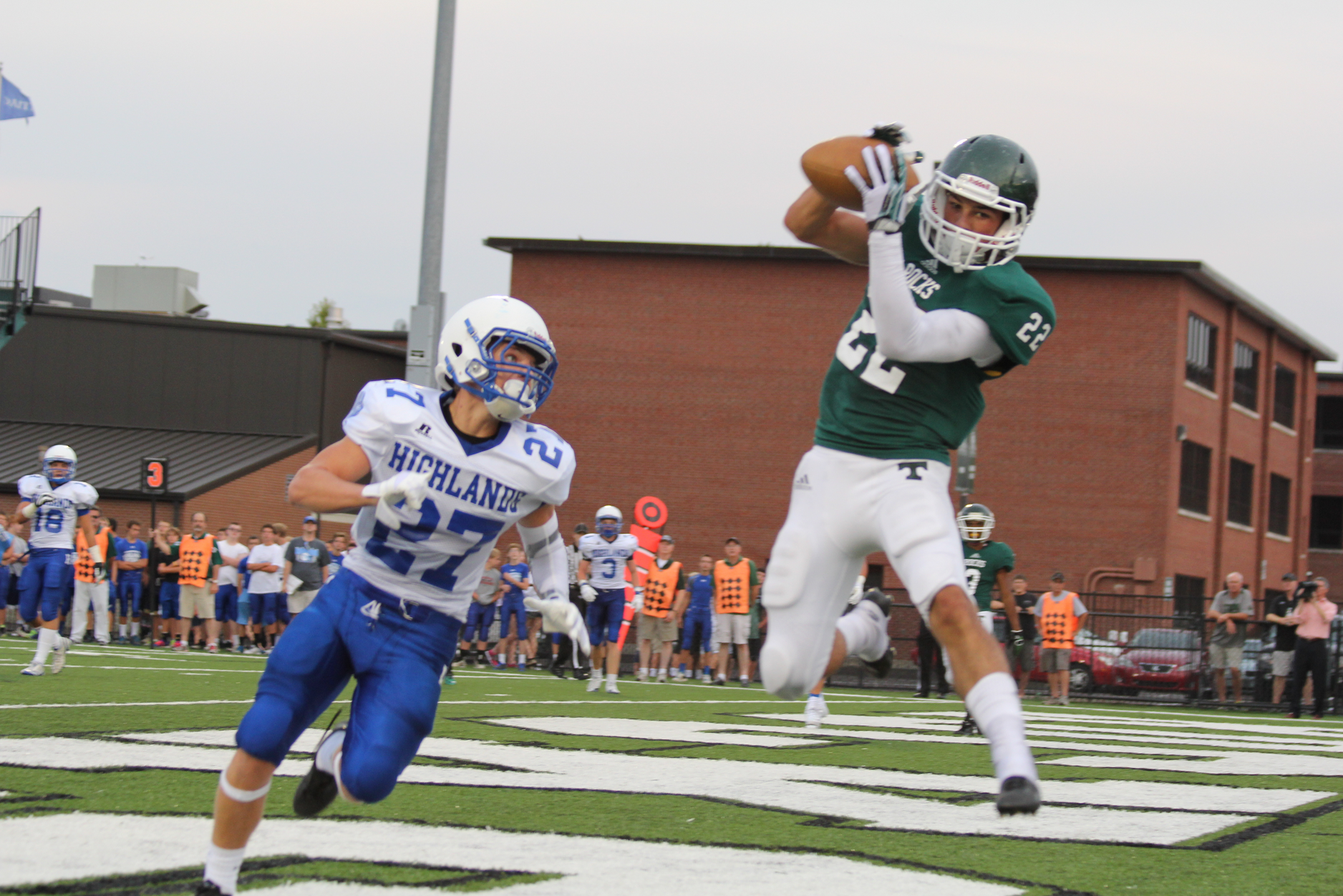 The defending state champion football Rocks prepared for a tough season with a strong showing in a scrimmage against Ft. Thomas Highlands at Marshall Stadium Aug. 16.
The Rocks begin pursuit of title No. 23 with a home opener Aug. 23 against Nashville's  Ensworth. ESPN will broadcast the game live on national TV.
The Ensworth game is a WHITE OUT. The cameras will be on the visitor side looking toward the home stands. Special souvenir WHITE OUT T-shirts are on sale in the new Campus Store leading up to the game.