Year's theme unveiled at Opening Mass
ECHO Staff
September 13, 2013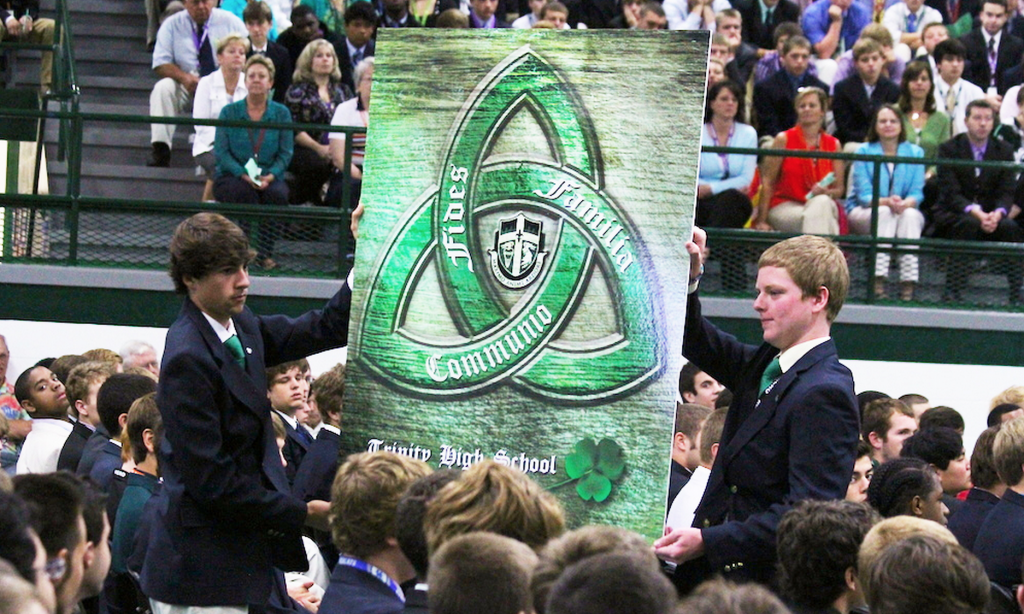 Inspirational speeches by Senior Class President Mark Hines and Principal Dan Zoeller highlighted the opening Mass, held Friday in Steinhauser Gymnasium.
Unveiled during Hines' talk, the year's theme — "Fides, Familia, Communio" — focuses on faith, family and fellowship.  The poster features the three Latin words on a Celtic cross that encompasses the Trinity High School crest in the center.
Chaplain and 1958 THS graduate Fr. Dave Zettel celebrated the Mass, during which Hines challenged students to create a powerful legacy, and Zoeller asked everyone to consider how they spend their time.  He cited Mark Bauerlein's "The Dumbest Generation" while discussing the importance of sensible uses of technology.
The Mass also featured the presence of some members of the Class of 1964, holding their 50th reunion this year.