Former Navy Seal visits Trinity
ECHO Staff
October 1, 2013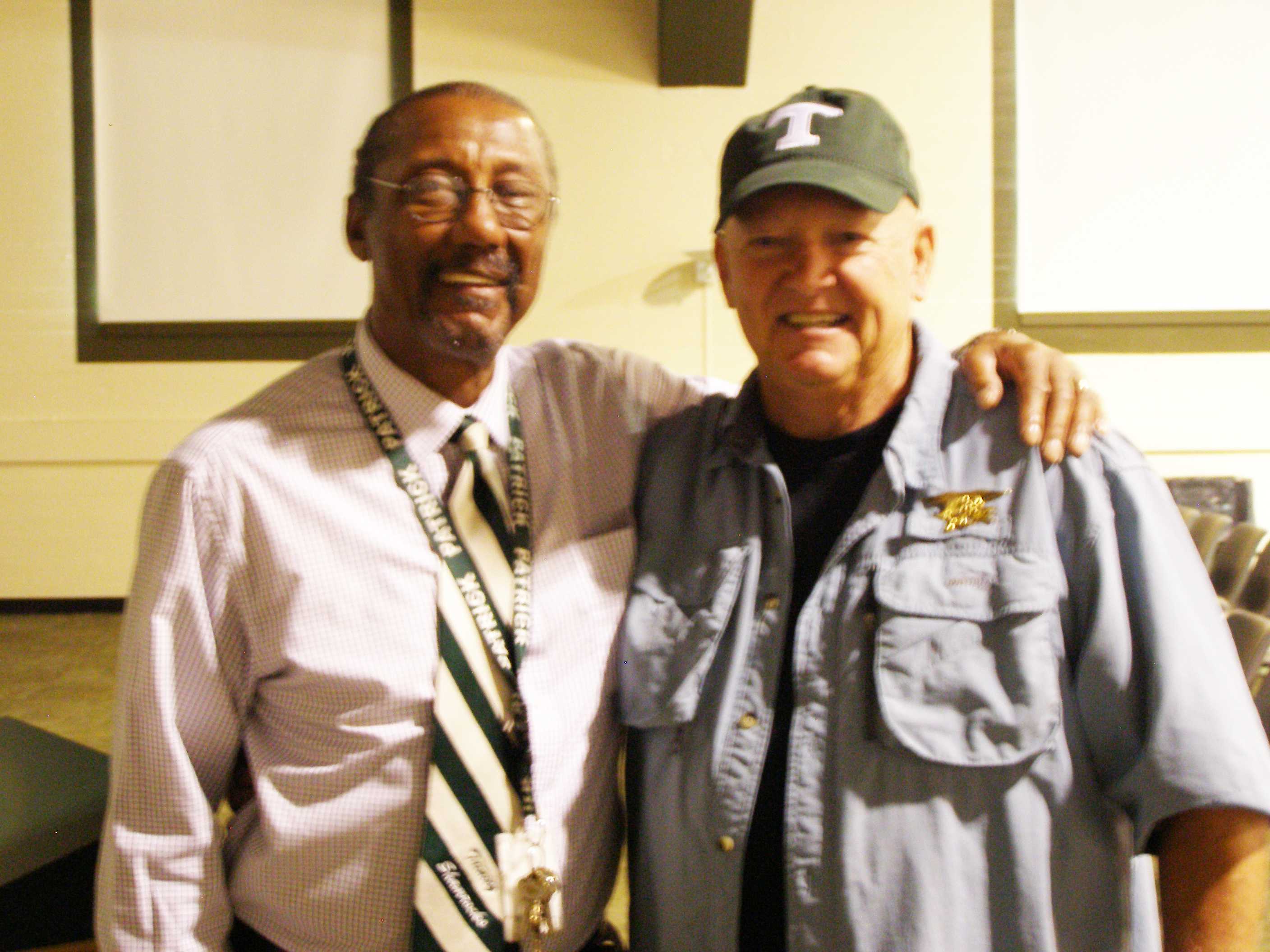 S.F.C Rudy Davis spoke to students during advising today.
Sergeant First Class Davis is a retired Navy Seal, was a member of the 1971 Apollo astronauts' recovery XIV and XV, and was a body guard for General Norman Schwarzkopf.
On a lighter note, Davis also appeared on the "Family Feud" game show.
His visit was arranged by Speakers Bureau coordinator Mr. Steve Ferman.