Ayers, Staten, Volkovitsky receive Man of the Month honors
ECHO Staff
February 20, 2014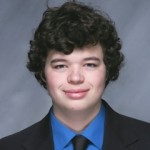 * The Aquinas House Man of the Month for February is senior Geordie Ayers, who was nominated by his House director, Mrs. Betsy Darby. During his four years at Trinity, Ayers has represented Aquinas House in the House video game competition. He is described as "a Super Smash Brothers Brawl demon! We have never seen fingers work so fast."
Playing as Fox in this year's competition, Ayers reigned supreme once again and finished his four-year tenure as the undefeated video game tournament champion. Ayers is also very active in House events and marquees. He is near the top in Aquinas's Super Fan competition.
* The Seton House Man of the Month for February is junior Eric Staten, who was nominated by his House adviser, Mr. Rob Seng. According to Seng,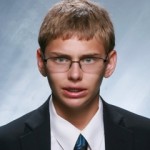 "Eric is a conscientious student and uses his advising to study. It shows, as Eric has a perfect 4.0 GPA." Eric is also a favorite among his fellow Seton advisees because he has brought in snacks for the group three times already. Besides being a proud member of Seton House, Eric is also an avid member of the AV Club.
* The Toussaint House Man of the Month for February is junior Andrew Volkovitsky. He was nominated by his House mentor, Mr. Dan Zoeller. According to Zoeller, "Andrew brought in 120 pairs of shoes during his House's service project, benefiting WaterStep." He has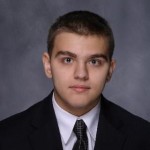 been an honor roll student all three years at Trinity, a wrestler and a leader in the Mr. Chris Toth advising group.