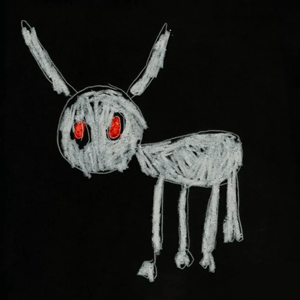 Drakes' latest and eighth solo album "For All the Dogs" was released October 6th, after being pushed back from September 26th. The album has guest appearances from 21 Savage, Sexy Red, Yeat, Sza, J. Cole, Teezo Touchdown, PartyNextDoor, Chief Keef, Lil Yachty, and Bad Bunny. I really like this album because of the features on almost every song and his lyrical genius written for every song.
This album used a mixture of fast and slow-paced tempo. However, there were beats, samples, and lyrics that caught me by surprise a little bit. In two songs, "Fear of Heights" and "Daylight", there are examples of Drake of being a bit of a jerk. In both songs, Drake takes shots at his enemies. He can also be heard referring to his ex as "overrated" and "average." The song "Daylight" was no different as he recalls to beating somebody up. These are the only two songs that seem to not fit with the rest of songs of this album.
Some of the best songs on the album include "Daylight," "First Person Shooter" (the one with Yeat), "Calling for you," "Slime You Out," and "Virginia Beach." I really like these songs, mostly for the lyrics and his flow on each song. It is always nice to hear Drake sing on songs. I mostly like to hear him rap, though, and all these are a perfect mix of all his features that make Drake unique.
The producers of this album were Drake, J. Cole, Lil Yachty and Noah "40" Shebib. Drake and the producers used many samples on a lot of the songs. I personally like how they mixed different samples with each other. A lot like how every other producer samples. Drake is no doubt one of the most popular rappers out right now, making it no wonder why a heavy amount of guest features were present in the songs. My favorite guest features were 21 Savage, Sza, Yeat, Teezo Touchdown, and J. Cole.
This album was not my favorite of Drake's, but it is an amazing one. If you have not already listened to this album, you should. There is a song for every type of person on this album. It is nice to see Drake make music that suits him. Overall, a solid album. It was worth the wait, and I would highly recommend listening to it if you have not.