The Class of 2020 took a major first step by committing to excellence at the fourth annual Freshman Class Academic Convocation, held in Steinhauser Gymnasium last night.  Senior Evan Pride was among those who addressed the... Read More »
August 19, 2016 • 0 comments
Beginning with the Class of 2017, all four classes purchased books yesterday. The seniors assisted the freshmen by accompanying them to their lockers and helping them settle in. Classes for students new to Trinity begin on... Read More »
August 9, 2016 • 0 comments
View All »
Tommy McConville, Editor in Chief
Almost all of us have a friend or acquaintance who is an endless fountain of knowledge. There isn't a day in which that person doesn't teac... Read More »
July 11, 2016 • 0 comments
Jack Tompkins, Staff Reporter
"I like teaching a class that is different from all the others. Guys can just come in and relax and... Read More »
July 1, 2016 • 0 comments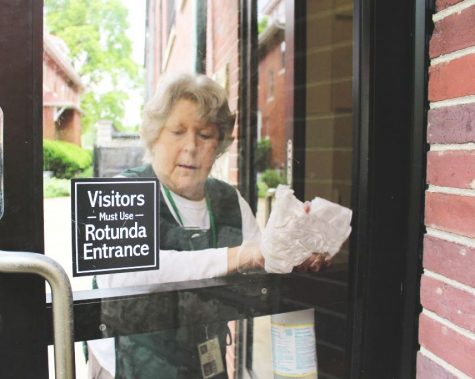 Jacob Ferree, Staff Reporter
After 17 years, Mrs. Singer, better known as "Pat," retired from Trinity High School's maintenance team... Read More »
June 30, 2016 • 1 comment
View All »
Polls

Loading ...
Robert Davis, Editor
There are many words to describe the Dark Souls series -- engaging, fun, unique -- but the chief word is difficult. The Dark Souls series has always been advertised as hard,... Read More »
May 18, 2016 • 0 comments
Connor Rafferty, Staff Reporter
                                                                                                                  ... Read More »
May 17, 2016 • 0 comments
Did 'Mockingjay' Make a Mockery of 'The Hunger Games'?
May 16, 2016
Though it's been on DVD since late March, I've just... Read More »
It's No Wonder, Strong Battle Scenes Rescue 'Batman vs Superman'
May 13, 2016
Bruce Wayne, billionaire playboy by day, crime fighting... Read More »
View All »
Jacob Ferree, Staff Reporter
Not a traditional Kentucky sport, rugby has been growing in popularity over the past three years. I had never been to a rugby game until this season, but after attendin... Read More »
April 29, 2016 • 0 comments
Michael Hellinger and Hunter Mulloy, Staff Reporters
The Two Sides of Hillary by Michael Hellinger It's the middle of April and the 2016 Presidential Campaign continues with the primaries. A big worry on many minds is that, for... Read More »
April 11, 2016 • 0 comments
Zachary Brumback, Staff Reporter
When applying for higher education, students are often told they should be involved in extracurricular activities -- academic groups, sports or clubs.  In fact, many schools... Read More »
March 23, 2016 • 0 comments
It's Always Safety First at Trinity
February 10, 2016
From Team Names to Apologies, We Can't Seem to Get Things Right
February 6, 2016
Problem Posts May Land Students in Hot Water
February 2, 2016
View All »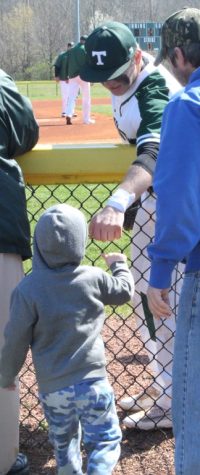 The Courier-Journal 2016 Kentuckiana Spring Sports All-Area Teams: Baseball First Team: Brett Marshall, Brandon Pfaadt Baseball Second Team: Matthew Higgins, Ben Metzinger Tennis First Team: Trey Akmon, Tommy McConville Tennis Second Team: Brandon Cho... Read More »
June 13, 2016 • 0 comments
Axel Halvarson, Staff Reporter
Trinity's cross country and track and field teams have been blessed with outstanding coaches over the decades, some having been inducted into local and state halls of fame. Coach Jerry Denny and coach Rich Rostel are among the names that come to mind. Next year, t... Read More »
May 26, 2016 • 0 comments
The Rocks are racking up numerous victories in track (six top-four finishes), tennis (five dual wins) and baseball (15 wins) thus far in the spring sports season.
April 21, 2016 • 0 comments
View All »